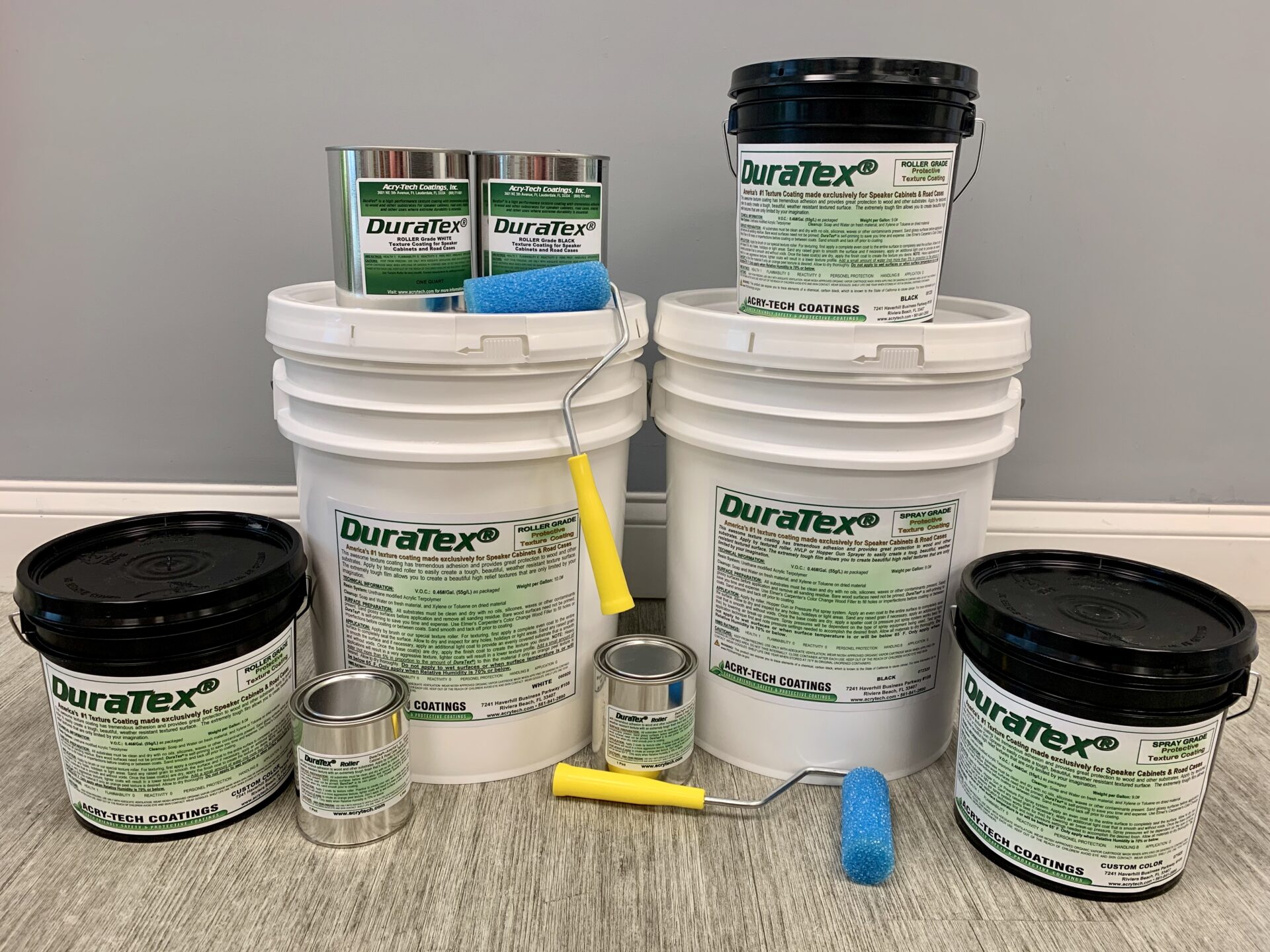 America's #1 speaker cabinet coating has been revamped and is now better than ever! DuraTex is our high performance texture coating designed to provide beauty and protection to wood speaker cabinets, road cases, and other applications. In an effort to continuously provide our customers with the best products, we recently upgraded our formula, making DuraTex more cost effective!
With your recommendations and feedback, our team of experts spent over a year conducting extensive research and development to achieve the best solution for all of your DuraTex needs! With an improved drying and curing time, the application process is quicker and easier! Curing with a tougher, more durable finish, the newly renovated formula now lasts longer with little to no maintenance.
For over 35 years, Acry-Tech Coatings has specialized in water based coating systems in the area of application, specification, training and manufacturing. Our team of sophisticated chemical engineers and polymer scientists create products that bring real benefits to our customers. Our environment friendly, waterproof coatings continue to be the best solution for almost every conceivable surface.