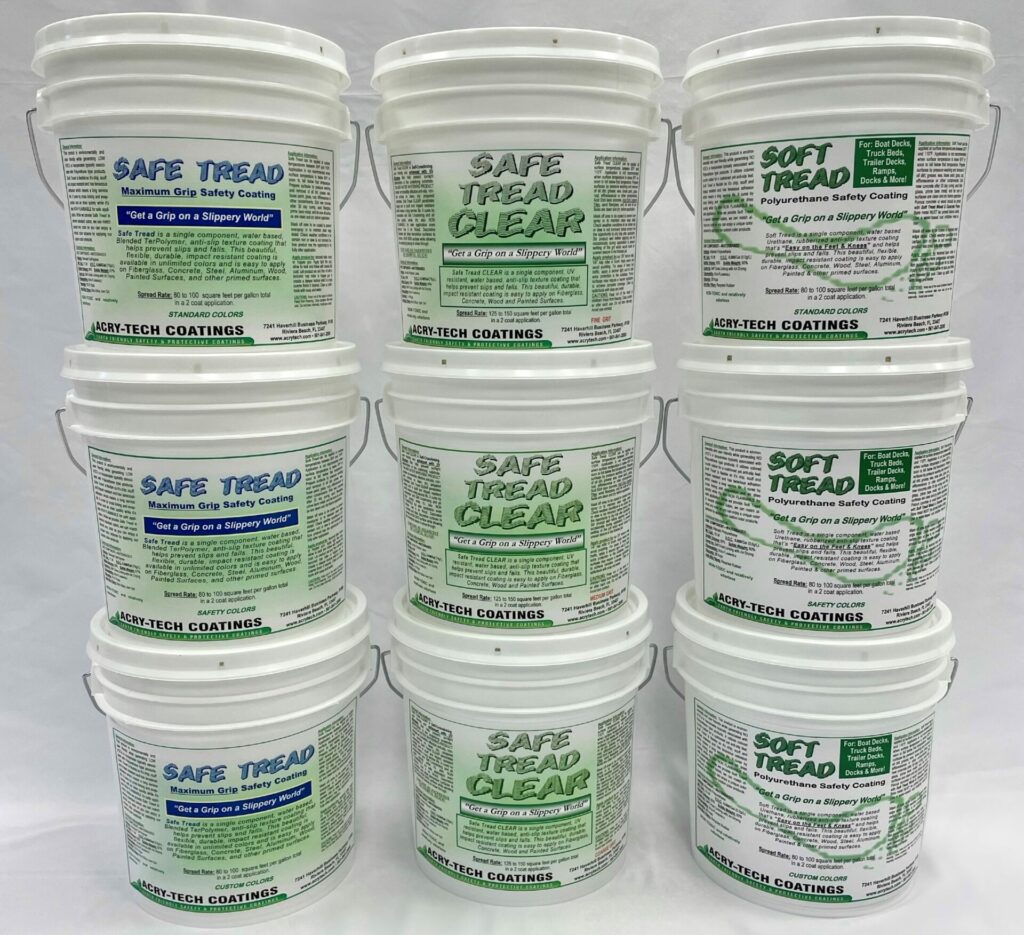 We are excited to announce that Diamond Safety Concepts is the newest distributor for our anti-slip coatings! Established in 1991, DSC specializes in recycled rubber decking products and also offers a variety of products and services which focus on anti-slip and safety floor solutions. This small, family-owned, internet retail business represents close to fifty manufacturers within the industry and now also offers Acry-Tech's Safe Tread, Safe Tread Clear and Soft Tread.
Our anti-slip coatings are highly effective and range from a mild to aggressive texture for maximum safety and increased traction. Available in three different finishes, we have a non-slip solution for almost any substrate. For a more barefoot friendly option, Soft Tread is a rubberized, flexible floor treatment that is chip, scuff and impact resistant resulting in a long service life. For extra grip that is needed on surfaces such as loading ramps and industrial plants, Safe Tread is a maximum grip coating, that is wear resistant and can withstand heavy traffic. Both of these easy to apply, water-based coatings are available in several different color options and require little to no maintenance. For decorative surfaces, where you do not want to sacrifice beauty for safety, we created a clear, non-skid formula. Safe Tread Clear is UV resistant and allows the finish of the underlying surface to show through while also providing you with safe footing.
Acry-Tech Coatings has manufactured unique coating solutions for over 37 years and we are thrilled to increase the availability of our non-slip, safety coatings with Diamond Safety Concepts. While DSC has grown and expanded their inventory over the years, providing the best possible customer service is of the upmost importance to the company. Going beyond the average on-line ordering system, they offer a one-on-one approach for their customers during the purchasing process. You can contact DSC directly by visiting their website at https://www.diamond-safety.com/.