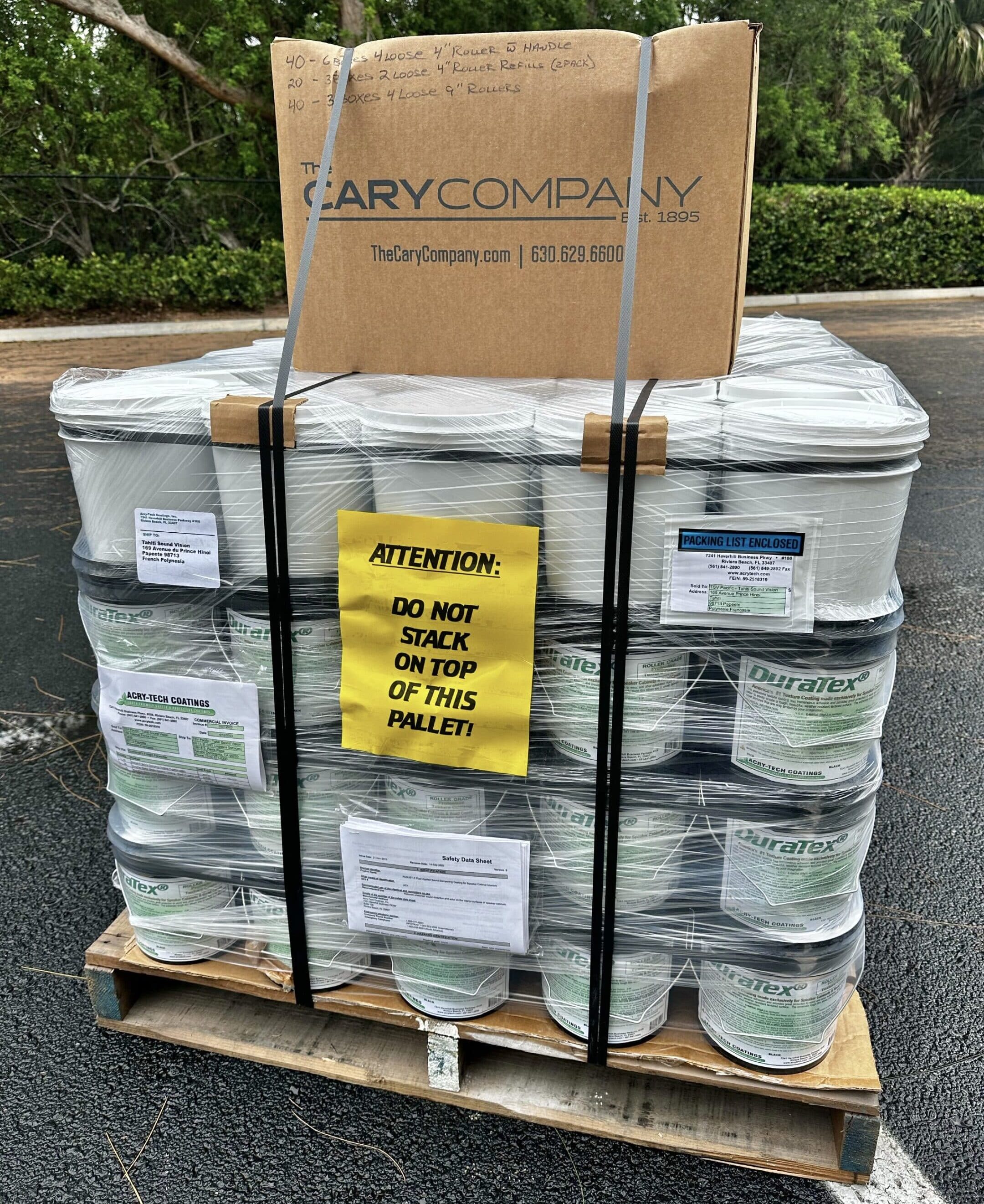 In an effort to continue to make our products available worldwide, we are thrilled to announce that our company has just gained a new distributor in Tahiti! Tahiti Sound Vision is located in Papeete and specializes in sales and installation of car radios, speakers, and more. Our high-quality products, including our speaker cabinet coatings, anti-slip coatings, and roof coatings will now be sold at TSV and available to customers throughout the beautiful islands of French Polynesia.
With each new partnership, we are able to provide easier access of our premium products to our international buyers. TSV will offer several of our niche coatings that give customers real benefits and solutions. DuraTex is our renowned speaker cabinet coating that is easy to apply and has exceptional durability. Complete your speaker cabinet renovation with Acoust-X, our sound damping coating, which helps reduce unwanted bounce back and vibrations. Safe Tread Clear, one of our anti-slip coating options, is available in three different finishes and is perfect for creating safe and slip-resistant surfaces. Finally, our best-selling roof coating, CeramaX, provides excellent protection against heat buildup and harsh weather conditions.
We would like to take this opportunity to thank our new distributor for their support. At Acry-Tech Coatings, we are committed to providing top notch products and services to our customers. Our partnership with TSV is an exciting step towards achieving this goal. We are ecstatic to be expanding our reach and look forward to working together for years to come. Customers in the area can contact Tahiti Sound Vision via their website to receive a quote for any of our products.